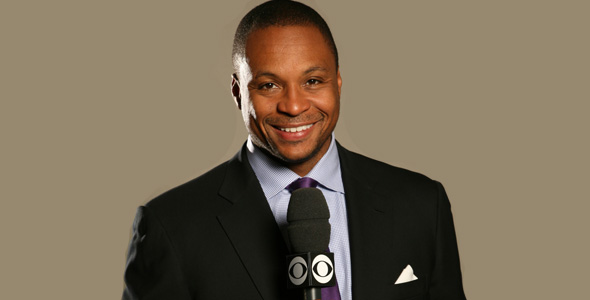 April 5th, 2010 – Allen Moll
NCAA announcer Gus Johnson's booming voice is legendary. He has used a number of his now patented catch-phrases like "Boom" and "Here comes the pain" to call a number of March Madness' biggest games over the past few years. Here's a sample of Johnson going absolutely nuts, calling the finale of the UCLA vs Gonzaga match-up back in 2006. Listening to Johnson is almost as entertaining as the game itself since you never know when he will decide to add his own flavor to the broadcast.
A number of sites across the net have tried to use Johnson's booming voice in a multitude of video mash-ups, with little success. I've stumbled across a video that includes a combination of a dog, Gus Johnson's voice, and a cat, which has no idea of the horror which is about to befall it. In the video an unsuspecting feline sneaks up on a dog, only to be taken advantage of by(shall we say) the over-amorous canine. Oh the horror!
Check out OMG Cat featuring Gus Johnson:
You can check out another one of the hilarious Gus Johnson mash-ups here.
Allen Moll is an avid NBA and College Basketball fan who watches and studies games religiously and coaches youth basketball in his native Lehigh Valley region of Pennsylvania.  Allen is a regular columnist for thehoopdoctors.com, Bleacherreport.com, UpperDeckblog.com, and his own site, Hoops Haven.