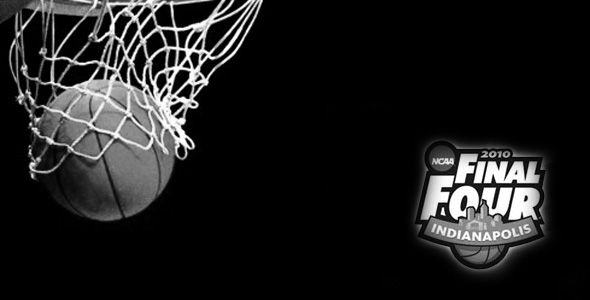 March 16, 2010 – Kevin Burke
The brackets are out, so let the over analyzing and misguided pontification begin. While all of that is going on, I'll be busy trying to figure out the answer to three burning questions about the NCAA tournament that I can never seem to figure out. There are only 4 days before the tournament gets underway, so I better get started. Maybe you can help me answer them.
1. Why is it that when a coach or school is being evaluated for success, they look at the number of Final Four appearances? I thought the objective of all of this was to win championships. Apparently that's not the case. The perfect example of this is John Calipari. Coach Cal (who doesn't hide behind the fact that he doesn't care if guys leave his school early, because he's focused on brining in the best talent in order to win, and is not as focused on their academics – and I respect him for making that obvious) took both UMass and Memphis to the Final Four and has a great chance of doing it again this year with his bunch of young, talented Wildcats. He would join Rick Pitino as the only coaches to have taken 3 separate institutions to Final Fours. But my question is, why is that anything to brag about? What do you get for making it to the Final Four aside from unwarranted praise? Absolutely nothing. I've never heard of an NBA coach receiving recognition for making to to many Conference Finals. There's no glory in that. By emphasizing the number of Final Four appearances, that just brings to light the fact that he could never get it done (although if Derrick Rose or Chris Douglas-Roberts were capable of hitting clutch free throws against Kansas 2 years ago, I couldn't single out Coach Cal here). Evaluating success should begin and end with the number of championships. Not near greatness.
2. Why do teams get so hung up on being a number one seed? So what if you're number two? Does it really make a difference if you play 15th seed Austin Peay, or 16th seed American University (hypothetically speaking)? No it doesn't. We spent way too much time over the past week or so listening to pundits go crazy over who should get the final number one seed. Should it be Duke, Ohio State, West Virginia, or Kansas State. That was the talk. Well, Duke actually ended being the 3rd number 1 seed, while Syracuse got the 4th number one seed. I'm sure there are some fans of the Orange who feel that they got robbed by being the 4th number 1 seed. I find that absolutely ridiculous. It doesn't matter. Just play the hand you're dealt.
Teams seeded 13-16 are usually from the Mid-Major schools that are in with an automatic bid by way of winning their conference tournament. Therefore, the 15th seeded teams is just as good (or bad) as the 16th seeded team. I do, however, acknowledge the fact that a 15 has beeten and 2, and no 16 has beeten a 1.  I understand that, but that is purely coincidental. Also, let's not lose sight of the fact that only once in history have their been all 4 number one seeds make it to the Final Four. That's goes to show how unimportant it is in the long run.
3. There is entirely way too much emphasis placed on these Conference tournaments that precede the real tournament. Who's idea was it to have them? What is the point of them? Once you enter conference play during the regular season, it becomes an unofficial tournament anyway. Syracuse lost the only game they played on the Big East tournament (to Georgetown) and people actually felt tha twas reason enough that they should not get a number 1 seed (which is overrated anyway). That loss to Georgetown was simply just another loss. Why should that be weighted more than if they lost to Georgetown a week prior? Just because they were playing in Madison Square Garden doesn't make the loss any more devastating.
Similarly, West Virginia ended up winning the Big East Tournament and therefore felt as if they should be a number 1 seed. Yes, they won the Big East tournament, but they were still just regular wins in the grand scheme of things. They are the same as any other win. To make this even worse, if you win your Conference tournament, you make the NCAA tournament. That completely takes away the importance of the regular season. Then what's the point of the playing all of those games? Syracuse's body of work if more impressive than West Virginia's. That's all that matters. Not a meaningless tournament. The best thing about the Conference tournaments are the excitement and buzz around them, but that's all.
I will continue to search for answers to these burning questions until the action tips off in a few days.
If you're looking for your everyday, predictable basketball talk, then go somewhere else, because Kevin Burke of The Kevin Burke Project brings provocative, thought provoking content about basketball as only he can. Kevin also hosts The Hoop Doctors weekly podcast show, which you can subscribe too for free on iTunes.