March 7, 2010 – Dr. Anklesnap
Well it seems that losing weight in an effort to improve his defensive slippage this season wasn't good enough for Ron Artest. He needed a bit of extra motivation. So Ron being Ron, he figured 'hey, why not dye my hair blonde and shave/color in the word 'defense' into my scalp in Japanese, Hebrew, and Hindi?'. That's gotta help his defense right?
Up until this point it seemed like Ron Artest had kept the crazy train from stopping in Los Angeles. Well after seeing these photos i'd say he's back to his old self, wouldn't you?. Even Dennis Rodman would be proud:
Don't forget to check out The Hoop Doctors new weekly video podcast series with Kevin Burke. Episode 002 published today covers your week that was in the NBA, discussion about Kobe's obsession with MJ, Rodney Stuckey's collapse, Dahntay Jones defense on 'Melo, and much more.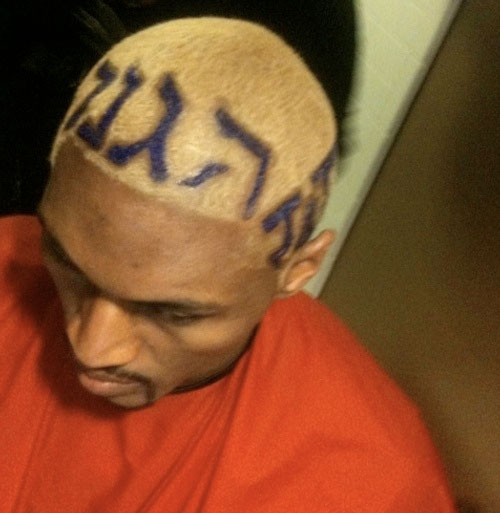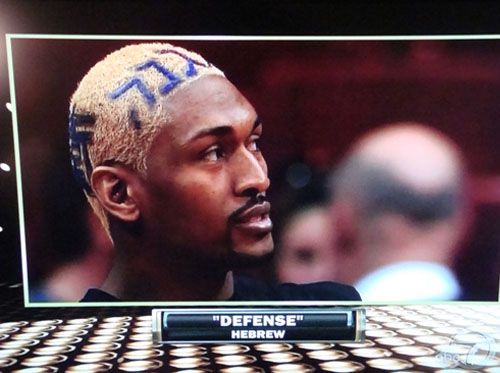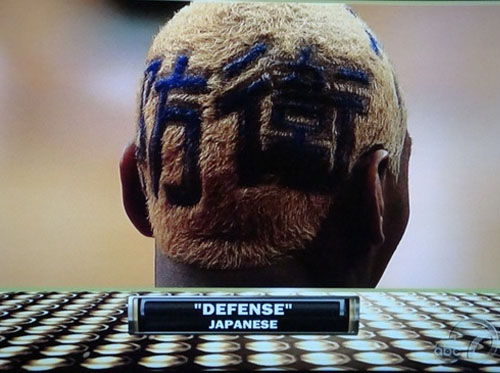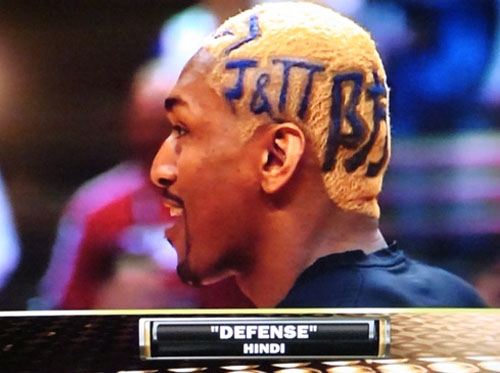 (H/T to Deadspin and YouBeenBlinded for the Pics)