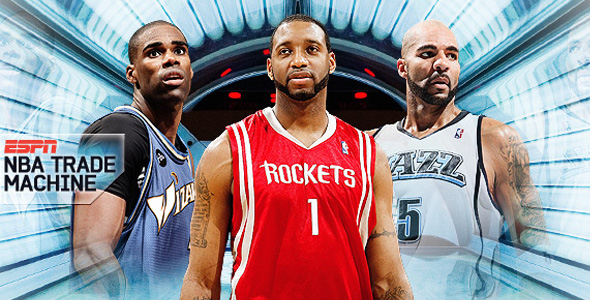 February 22, 2010 – Allen Moll
All of the trades are in and most players who have switched jerseys have had a game or two under their belts with their new clubs. Some of the players that we all thought would be moved stayed put(Amare Stoudemire and Carlos Boozer) while a few others went where we didn't expect(Kevin Martin and Caron Butler). Now that the dust has settled, let's take a step back an evaluate which team made the right moves and who has us scratching our heads.
Winners
NY Knicks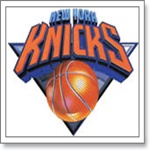 It's not often that we get to mention the Knicks and good personnel moves in the same sentence, so let's give GM Donnie Walsh his props for finally making a move that makes sense. In every possible scenario, things could not have worked out better for the NY Knickerbockers. After being sent to the principal's office banished from all team activities in Houston, Tracy McGrady played 30 minutes and tallied 26 points and 6 assists on 10-17 shooting against the Thunder and in the final minutes of a loss, had the fans at the Garden chanting,"We want T-Mac!" It looks like McGrady can still play after all and could create enough buzz for the rest of this season to warrant a spike in attendance and jersey sales. Behind the scenes, NY finally cleared enough cap space to make them major players in the free agency market next Summer. By ridding themselves of Jared Jeffries bloated contract($7 million), they now can afford to bring in two max players for 2011 like Lebron and Wade. As a side note, T-Mac officially stated that he would return to NY next season for the veterans minimum which has to help both financially and to help lure free agents and as an added bonus, coach D'Antoni finally rids himself of Nate Robinson.
Houston Rockets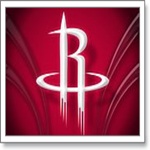 Without having to part with their nucleus(Brooks, Ariza, Scola), the Rockets gave up very little to get a proven 20 ppg scorer in Kevin Martin. Although they lose some cap space for the foreseeable future, Martin is an excellent 1st or 2nd scoring option on a team that is offensively challenged. Having some tremendously talented players on the defensive side of the ball(Battier and Ariza) allows the Rockets to ignore Martin's shortcomings defensively. Surely they will have to hold their breath that Martin stays healthy, which has been tough throughout his career, or they will be right back in the same situation as McGrady(paying a player in street clothes). If Yao Ming can return to form next season, Houston could move up the standings as a Top 4 team in the Western Conference.
Cleveland Cavaliers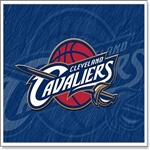 In an apparent move to keep Lebron in Cleveland past this season, bring in Antawn Jamison is a risky gamble for the Cavs. While Team Lebron hopes that Jamison is the missing piece to push them over the top this season, how will team chemistry be affected for a team which just won 13 straight games? In his first game with Cleveland, Jamison went 0-12, as it appeared that his new teammates either refused to pass him the rock or they flat out missed him when he flashed to the basket. Adding a 20-10 proven All-Star who can run the pick and pop like Ilgauskas is a definite plus. With Mo Williams injury and Delonte West's off court antics, getting Sebastian Telfair as a throw-in, is excellent insurance in the backcourt. Surely Big Z will be bought out by Washington and may return to the Cavs for the post-season.
Dallas Mavericks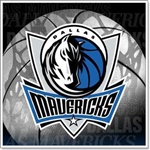 After the Mavs hit their mid-season funk, everyone knew that Mark Cuban would play Let's Make a Deal with anyone who would listen. Essentially replacing the problematic Josh Howard with Caron "Tough Juice" Butler is definitely an upgrade since Howard has spent more time off the court than on it over the past two years with injuries and Butler has a bigger upside. Although considered a knucklehead at times, Deshawn Stevenson is an excellent backcourt defender when he wants to be. The hidden gem in the deal for the Mavs is Brendan Haywood, who should give them 15 pts, 10 rebs, and 2 blocks every night, which is an upgrade over the now ancient Dampier at center. Dallas gets younger and better on paper but is it enough to get past the Lakers or Nuggets?
Washington Wizards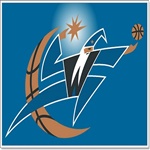 With the Wizards clearly in rebuilding mode, and freeing up salary by ridding themselves of Jamison, Butler, and Haywood, the Wizards will have plenty of time to evaluate the young players on their roster and make a push for a top free agent next Summer and get two good players in the NBA Draft(their pick plus Cleveland's late first rounder). Former BC stand-out Al Thornton was once thought of a building block for the Clippers and could provide a little bit of everything up front. Undoubtedly Ilgauskas will be bought out, allowing players like Andray Blatche, who has excelled in the starting line-up(21 ppg), JaVale McGee, and Nick Young to show what they've got. Now if they could only get rid of Gilbert Arenas' contract!  Although it looks bleak now, the Wizards will now have the oportunity to get much better next season.
Portland
Portland got exactly what they needed in proven shot-blocker Marcus Camby, to replace Greg Oden and Joel Pryzbylla down low.  They made the deal by giving up two players who will be free agents this offseason in Steve Blake and Travis Outlaw, who may have a bright future ahead of him.  Even in his old age Camby is still good for a double-double in points and rebounds to go along with 2 blocks per game.  the move also opens up more playing time for Andre Miller and Jerryd Bayless in the back-court.
Losers
Boston Celtics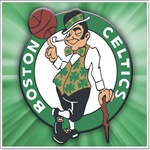 Essentially replacing Eddie House with Nate Robinson makes the Celtics both younger and more explosive off the bench, but how will Nate mesh with a team with such proven winners and leaders in Pierce, Allen, and Garnett? Remember, KG has been known to make even Big Baby cry. It is unlikely that Nate will be able to take and make as many crucial shots late in games like Eddie House. The Celtics needed to make a deal, but I'm not sure this was the right one. As a side note, Robinson receives a $1 million bonus if the team he is on makes the playoffs, which is an absolute lock at this point.  Kryto-Nate now gets to wear green uni's to go with his green ball in next year's dunk contest.
Sacramento Kings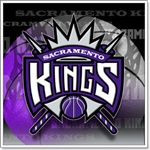 For weeks, Kings management insisted that Tyreke Evans and Kevin Martin could co-exist together in the back-court. By shipping Martin to Houston, they essentially dumped salary and once Larry Hughes contract($13,6 million) expires at the end of this season, they have the flexibility to be players in free agency next Summer. But will the top tier prize players want to play for the small market Kings? They do get a, above average player in Carl Landry(16 ppg), who provides added toughness and scoring down low but he has a team option for next season and may not return for 2011 if the Kings decide to cut more payroll. The jury is still out on Joey Dorsey, who was a monster rebounder and shot-blocker at Memphis but has toiled in the D-League most of the season. There a re very little short term results for trading away a once thought of franchise player.
Utah Jazz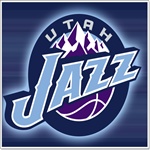 In what has to be a salary cap dump($3.6 million), the playoff bound Jazz have lost a player in Ronnie Brewer who has helped them solidify their two guard position for the past 2-3 seasons. Although they have excellent depth in the backcourt(Korver, CJ Miles and rookie Wes Mathews), none of those players are as good defensively or has the wealth of experience that Brewer provided in the starting line-up. The Heat reportedly tried their hardest to pry Carlos Boozer from Salt Lake, but were unsuccessful.  It appears that the Jazz may now lose him for nothing in return this off-season.  In receiving Memphis' '11 second round pick, it is unlikely that the Jazz will be able to get a player of Brewer's talents in the draft.
LA Clippers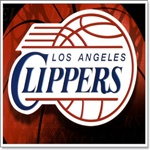 In what is a re-occurring theme, the Clippers have one again traded away proven talent(Marcus Camby) and a once promising high draft pick(Al Thornton) for cap flexibility. While Camby wasn't necessarily helping the Clips win games, he was a valuable commodity by protecting the paint and gobbling up rebounds in absence of #1 pick Blake Griffin. Now even more pressure is put on Chris Kaman to hold down the fort down low until Griffin returns next season. On the flip side, the Clippers will likely buy out Drew Gooden to give them even more money for next Summer. It sounds good on paper, but honestly, will any top flight free agents want to play for LA's other team?
Chicago Bulls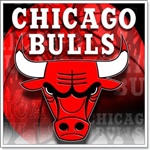 The Bulls have accomplished their goal of freeing up salary to entice native son, Dwyane Wade, to play in the Windy City next season. While not an exciting player, Salmons(13.4 ppg, 4 rebs, 3 ast) was a steadying force in the backcourt and his great overall production will be missed in the short term. He has already impressed in Milwaukee by averaging 19 ppg with his new squad. Getting back Flip Murray, who can play a little and Hakim Warrick, who has always been a player without a position(SG, SF, or PF?) will do little to help the Bulls win games for the rest of this season. Everyone knew they were looking to dump Tyrus Thomas, despite his enormous potential. Freeing up a ton of cash has Bulls management putting their eggs in one basket of landing a big fish next Summer. What if Wade stays put or goes elsewhere?
Philadelphia Sixers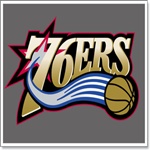 Both the Phoenix Suns and Houston Rockets were banging down the 76ers door to relieve them of some of the worst long term contracts in the entire NBA. Reportedly the Rockets were willing to trade T-Mac and his expiring contract to Philadelphia in exchange for Andre Iguodala and either Elton Brand and Sam Dalembert, both of which are under contract for multiple years at monsterous money even though their production is nowhere near what they are paid. Then Phoenix was willing to trade Amare Stoudemire for essentially the same players. In both deals, GM Ed Stefanski refused to pull the trigger, instead making a statement that he was "only willing to do deals that make the club better." Sitting in NBA purgatory of not being good enough to make the playoffs yet not bad enough to earn a lottery pick will undoubtedly be the future of a once proud franchise which rivals the Clippers in terms of spoiled draft picks. Can anyone say Sherone Wright or Shawn Bradley? Iguodala has proven he is at best a #2 or #3 option on a good team, Brand is way past his prime by averaging a paltry 13 pts and 6 rebs while Dalembert usually has more fouls than points. Getting Stoudemire, even if for only the rest of this season or T-Mac and his expiring $23 million, while ridding themselves of another long term contract in Brand or Dalembert, would have made Philly a player in next Summer's free agency and possibly increased their odds of moving up in the lottery while allowing their bevy of young talent(Young, Speights, Williams, and Holiday) to prove themselves.
Allen Moll is an avid NBA and College Basketball fan who watches and studies games religiously and coaches youth basketball in his native Lehigh Valley region of Pennsylvania.  Allen is a regular columnist for thehoopdoctors.com, Bleacherreport.com, UpperDeckblog.com, and his own site, Hoops Haven.