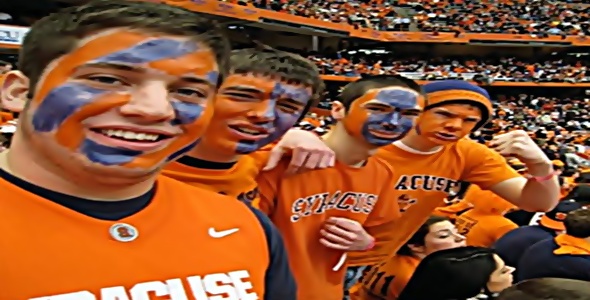 February 22, 2010 – Allen Moll
Anyone who watches college basketball knows that NCAA fans are hands down way more fanatical and demonstrative spectators than their counterparts in NBA arenas. Student sections across the country are donning face paint, dressing up in outlandish outfits in their home team colors, and chanting for a game's full 40 minutes. Almost everyone has heard of Duke's Speedo Guy, Georgia's Peanut Butter Kid, and Utah State's Shirtless Bill.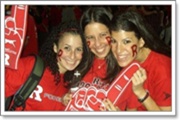 Are you or your friends some of the Big East Conference's best fans? If so, the folks over at MSG.com are having a promotion where they are looking for the conference's biggest fans. Each week, leading up to the Big East Tournament on March 9th, they select four schools and they invite you to submit your best photos, showing off your school's spirit and give them good reasons of why your school is tops in the Big East. Then, in a weekly poll, they will allow the fans to vote on which university has the best fans in the conference. The four winners from each week will be featured in a Final Four poll, where fans ultimately decide the winner.
Last year, the Cincinnati Bearcats were selected as having the best fans in the Big East. This season, Rutgers won out over DePaul, St. John's, and Marquette in week 1. Week 2 runs from Feb 15th through the 21st with choices between Seton Hall, South Florida, UConn, and Providence. Log onto MSG.com to find out which schools to vote on or to submit for week 3 starting on Monday, February 22nd. They even have a forum where you can interact with other fans to argue which school is the best.
Check out a video of MSG's John Rothstein describing the Best Fans Contest:
Allen Moll is an avid NBA and College Basketball fan who watches and studies games religiously and coaches youth basketball in his native Lehigh Valley region of Pennsylvania.  Allen is a regular columnist for thehoopdoctors.com, Bleacherreport.com, UpperDeckblog.com, and his own site, Hoops Haven.