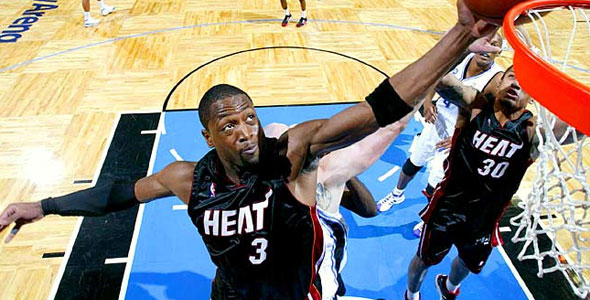 October 9, 2009 – Allen Moll
Allen Moll is an avid NBA and College Basketball fan who watches and studies games religiously and coaches youth basketball in his native Lehigh Valley region of Pennsylvania. Allen is a regular columnist for thehoopdoctors.com, Bleacherreport.com, UpperDeckblog.com, and his own blog, Hoops Haven .
Although it is only in the preseason, you've got to give it up for Austin Daye, who tells Dwyane Wade to, "Get that **** out of here!" in a game at the Pistons homecourt, the Palace at Auburn Hills. Daye is a 6'11, 200 pound very talented prospect taken #15 by Detroit, out of Gonzaga University, who everyone, except the Pistons, thought should be a later round pick. It appears that he is proving the critics wrong who said he should return to school for his junior season with the Zags to add pounds to his slight frame and improve his draft stock. If he continues to contribute at this rate he might get extended minutes in the rebuilding Detroit rotation.