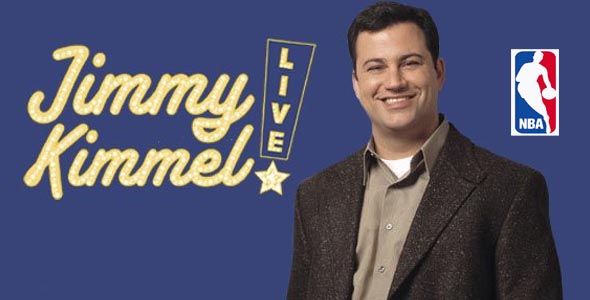 June 8, 2009 – Dr. J-Water
Is it just me, or has Jimmy Kimmel really "up'ed the ante" lately? The guy is on fire with some of his recent sketches. All of The Hoop Doctors busted a gut laughing at Kimmel's sketch with Eminem where he gets schooled on how to make a rap song. But he's taken it up another notch with last night's sketch on an NBA dating game. The purpose of the game is to see how well NBA players actually know eachother. Kimmel pits a Denver Nuggets duo of Chris Andersen and Dahntay Jones, against a Phoenix Suns duo of Grant Hill and Amar'e Stoudemire.
C'mon now, just the premise alone is funny enough to laugh out loud at. And if you don't find the premise or the actual result below to be funny, then 'you're not allowed to be an NBA fan'. Yes, that's right. I pulled 'THAT' card.
(H/T – Basketball Fiend via Ball Don't Lie)