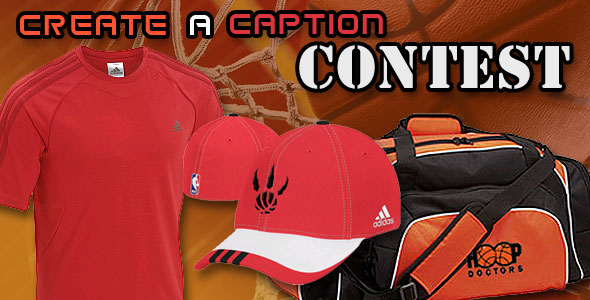 Hey NBA Fans, enjoy free swag? Well our monthly contest is back, and since the playoffs are in full swing our May contest has more prizes and more winners than ever before!
The Prize Breakdown is as follows:

1st Place – Gym bag from The Hoop Doctors, Adidas Official Hoops Shirt, and a Toronto Raptors Full Back Hat
2nd Place – Toronto Raptors Full Back Hat
3rd Place – Adidas Official Hoops Shirt
First off, The Hoop Doctors want to give a special thanks to adidas for once again sponsoring our Monthly Contest Give-away! We are gonna roll with another Create-a-Caption because they are tons of fun! Like all of The Hoop Doctor's contests, they are free to enter and winning is easy! Just follow these two easy steps to enter:
1. If you haven't already done so subscribe to our RSS Feed by either using the button on the top right of our website titled 'news feed' or subscribing by email using the email subscription box on the right sidebar titled "ENews & Updates". All entrants must subscribe to our feed to be eligible to win. Not sure what RSS is? Check out our RSS help page here.(Do not forget to do this simple step, as in many of our previous contests there were a number of great caption entries from people who did not complete this, and they were therefore deemed ineligible for the prize!)
2. View this picture below and let us know what you think a funny caption would be. Use your imagination!! You can either submit your idea for a caption as a comment to this post, or you can email your funny caption to ([email protected]). If submitting a comment below, be sure to enter a valid email address that we can reach you at, so we can notify the winners and coordinate prize delivery at the conclusion of the contest. Enter now, don't wait!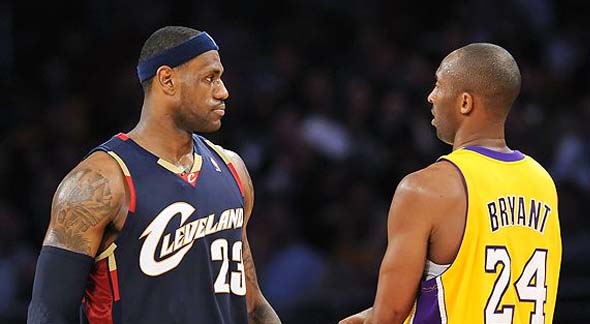 Alright folks, there just over one week to enter the contest, so don't wait. The contest deadline is Monday, May 25, 2009. Check The Hoop Doctors website on Wednesday, May 25, 2009 for our winner's announcement.