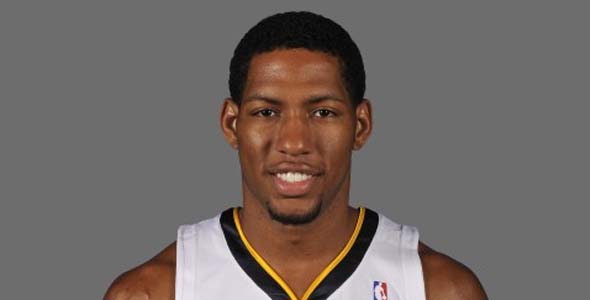 May 12, 2009 – Dr. Browntorious
The NBA's Most Improved Player Award is probably one of my favorite. Obviously everyone likes to talk about the Most Valuable Player award because its glamorous and also because most people equate the MVP to 'the best player on the planet' award. This is exactly why I love the Most IMPROVED Player award because it recognizes hard work, and dedication to improvement. As fans, sometimes we forget that being a professional basketball player is their career. In essence that means that the Most Improved Player award goes to the player that takes professional career development to the next level. I love it!
Today it was announced that Danny Granger of the Indiana Pacers is your 2009 NBA Most Improved Player. There is not a knowledgeable fan out there that can argue this selection, as Granger has made a huge jump from a good, but inconsistent scorer, to a GREAT scorer who plays hard on both ends of the floor. He also has shown great character and has lead the Pacers by example. Sometimes it's hard to keep a positive attitude when your team is not a winning franchise. But Danny Granger played hard, and never showed signs of defeat. Congrats, Danny, you definitely deserve this recognition. To give you a statistical example of his improvement in 2007-08 Granger scored 19.6 points, 2.1 assists, and 1.0 blocks per game in 36 minutes of action. This year he upped those numbers to 25.8 points, 2.7 assists, and 1.5 blocks per game in 36.2 minutes of action.
Here is the press conference announcement for you Indy fans: