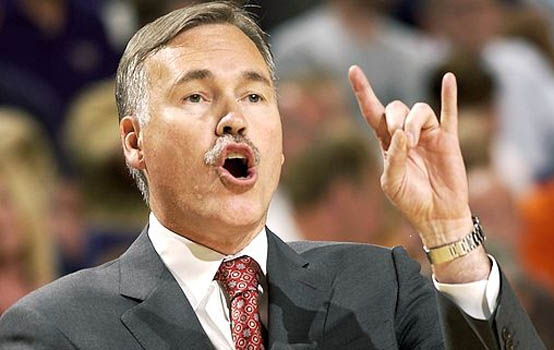 December 17, 2008 – Dr. Anklesnap
In the last couple of months following the Paul Pierce 'suspected' gang sign incident in the first round of the Eastern Conference Playoffs against the Hawks, I have read multiple stories about NBA or NFL Players, being accused or "suspected" of "throwin' up" gang signs.
But why are those accused of flashing gang signs always young black males?
After watching the past few New York Knicks games, i'm convinced that Mike D'Antoni has been regularly flashing gang signs in a very menacing and threatening way during telecasts. Personally, i'm glad i've not gone to the games in person at MSG lately or I might be having trouble sleeping afterwards. Mike D'Antoni is clearly part of some form of gang, and he is definitely working hard during Knicks games to recruit his players, referees, opposing players, and the odd time even innocent fans to join his gang……or else!
I'm not quite sure the name of D'Antoni's gang yet, but I think i've been able to decipher the names of some of the signs. If you don't believe me here is some proof I was able to dig up:
Name of Gang Sign: The "Hit a Three and I'll Gauge Out Your Eyes Sucka"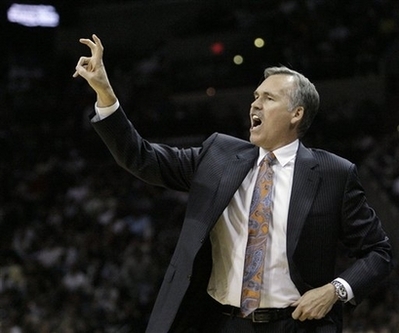 Name of Gang Sign: The "Defense is for Snitches, Just Let 'Em Score To Get The Ball Back"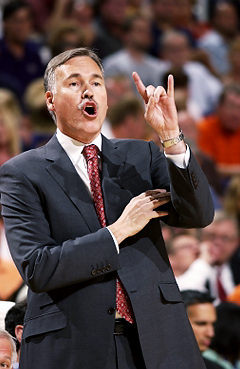 Name of Gang Sign: The "L.D." or also known as "Lose and Die!"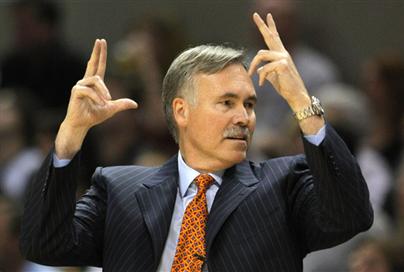 Name of Gang Sign: The "This is how big of a hole my gat will put in you ref!"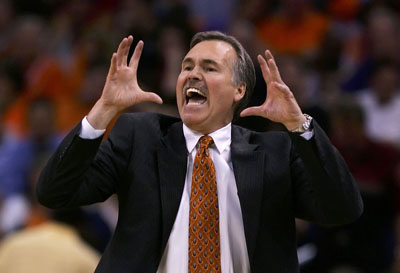 Name of Gang Sign: The "Don't Shoot I'm a Knick…I mean Crip"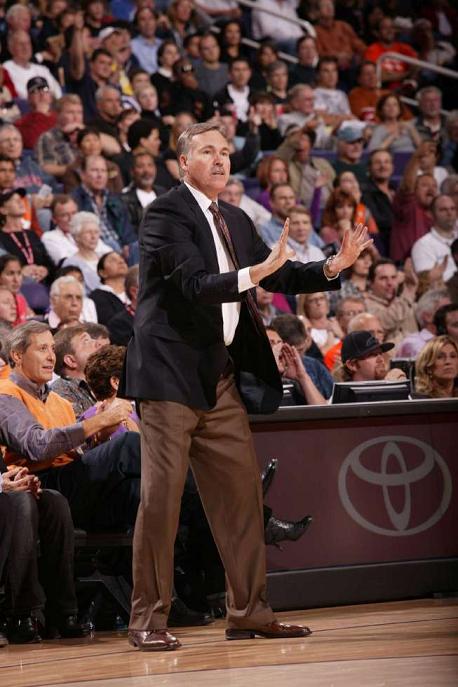 Name of Gang Sign: The "My Knicks Just Got Crip Slapped Ref!"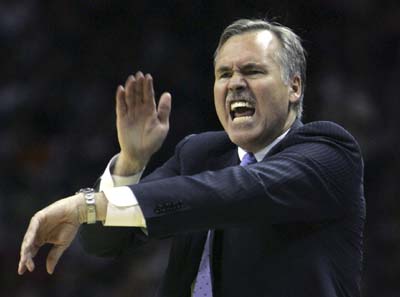 Name of Gang Sign: The "I'm Packin' Heat Boyz, Let's Shoot 'Em Up!"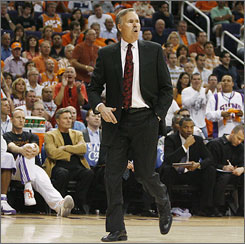 So as you can see Mike D'Antoni may actually be the "Big Fish" that the NBA has been looking for in regards to the increased frequency and usage of gang signs and affiliations during NBA league games. In fact i'm starting to get more than a little suspicious about all of those years D'Antoni spent playing in the Italian league. Could he actually be a real life Michael Corleone?
Hmmmm….